Explore Baldwin Lake Mine - A Breathtaking Off-Road Adventure in Colorado's Scenic Landscape
Baldwin Lake Mine, nestled in the heart of Colorado's mountainous terrain, offers an unforgettable off-road experience. This in-and-out trail from Mount Antero road to the historic Baldwin Mine presents an exhilarating journey through diverse landscapes and rugged paths.
Starting with a fairly bumpy ride, the trail becomes progressively challenging as it ascends above the treeline. The final stretch leading up to the mine is the most demanding, attributing to the trail's advanced difficulty rating. Nevertheless, the panoramic views from these heights are truly unparalleled, making the thrilling ride worth every bit of effort.
The trail boasts a remarkable array of sights, including the tranquil Lower Baldwin Lakes. Baldwin Lake, nestled in a higher basin, can be accessed by hiking a closed road. The journey to these serene alpine water bodies amidst the vast expanse of Colorado's backcountry is an experience in itself.
As you reach the trail's end, the Baldwin Mine greets you with its impressive facade. The mine's entrance, marked by fascinating retaining walls, and the tracks inside the mine add a historical dimension to this adventurous ride.
Please note that although the Baldwin Lake Mine trail is technically open, seasonal and weather conditions can greatly affect its accessibility. Be sure to check the trail's current status and condition updates before planning your journey.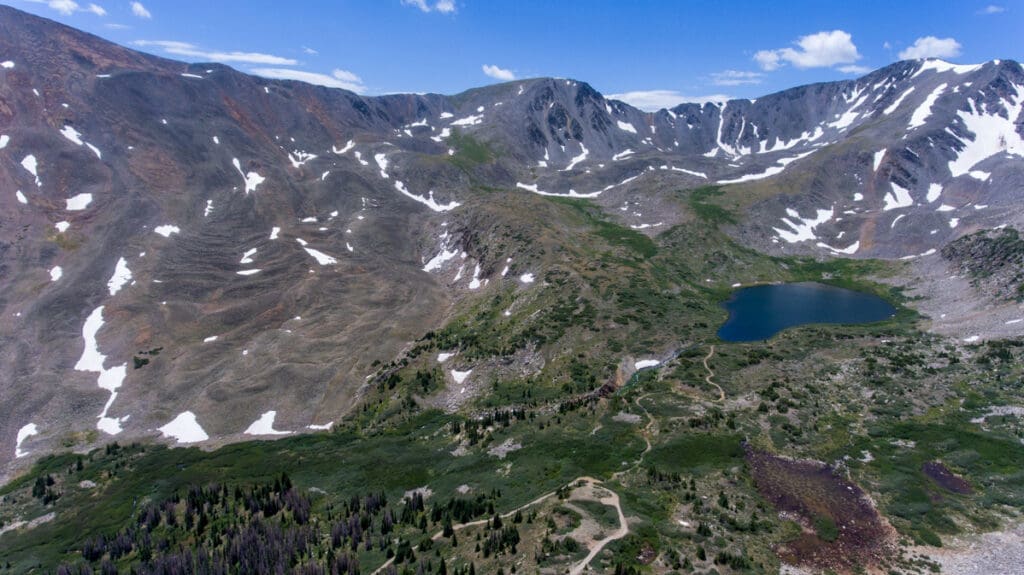 Baldwin Lake & Surrounding Trails
Feast your eyes on the majestic beauty of Baldwin Lake, encircled by the vast mountainous bowl and crisscrossed by intriguing trails. The shimmering waters of the lake reflect the grandeur of Colorado's backcountry, promising exploration and wonder.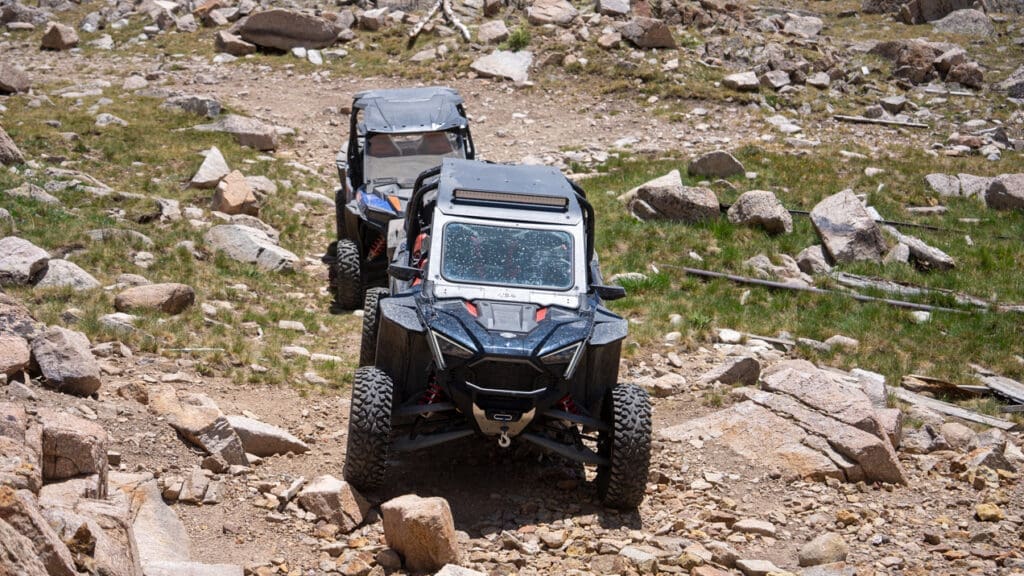 Witness the excitement of off-road vehicles climbing the challenging rocky terrain. Each twist and turn brings a new adventure on this unique trail, surrounded by the rugged beauty of Colorado's mountains.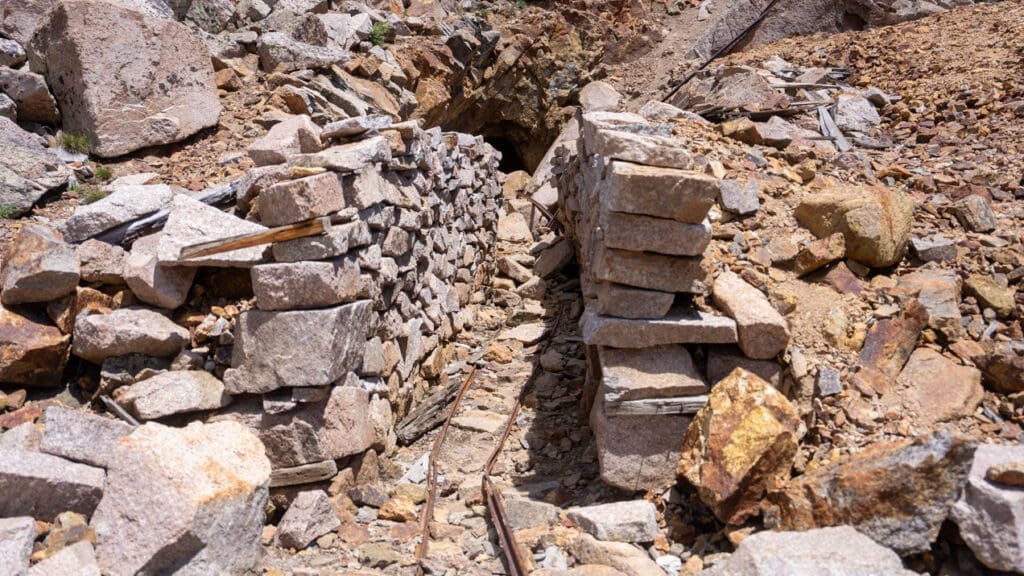 Experience the mystery of the Baldwin Mine. The entrance, with its well-preserved retaining walls and mine rails, stands as a symbol of Colorado's rich mining heritage. It's a touching homage to an era that shaped the region.
Embark on a Thrilling Adventure to Baldwin Lake Mine!
Are you ready to conquer the Baldwin Lake Mine trail? Experience the thrill of off-road exploration as you navigate challenging terrains, climb rocky paths, and uncover historical treasures hidden in the heart of Colorado. The trail beckons with its breathtaking views, alpine lakes, and the mysterious Baldwin Mine. Your adventure is only a click away! Choose our top-notch off-road vehicles and professional guides to ensure a safe and unforgettable journey. Reserve your adventure now, and discover what awaits at Baldwin Lake Mine!