Camp with All the Comforts of Home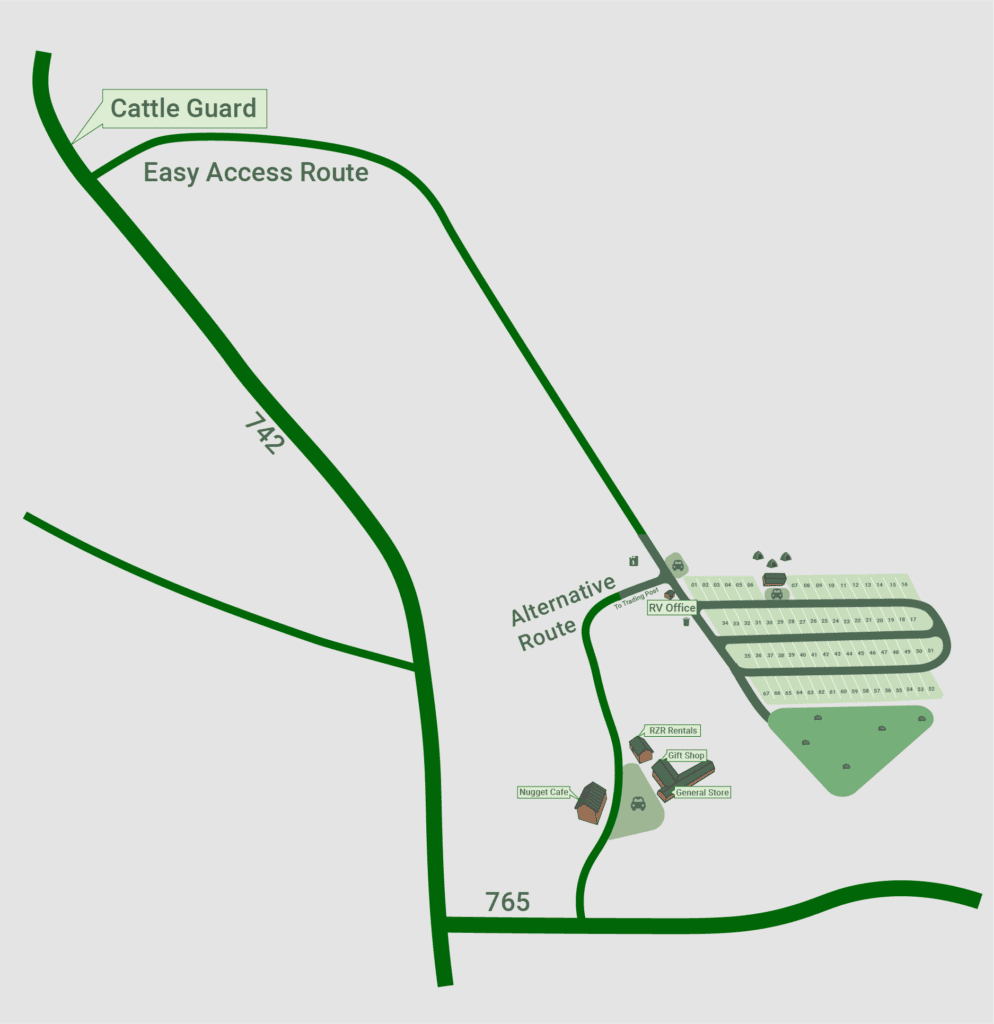 Navigating Your Way to Taylor Park Trading Post
Easy Access Route (Preferred for Big Rigs)
If you're driving south on 742, our recommended route is to turn east immediately after the cattle guard onto the dirt road. This straight and easy-to-navigate entrance will take you directly into our RV park. This route is especially suitable for larger vehicles and offers a smooth arrival experience.
Your GPS may direct you to turn off at the main Trading Post on 765. Please be aware that this route includes a substantial uphill section leading to the RV park. Although it's a viable option, we recommend the 742 route for a more comfortable drive, especially for larger rigs.
Your Bird's-Eye View of Comfort
Plan your journey before you set foot in Taylor Park Trading Post. Our detailed layout below illustrates the organization of the RV park, allowing you to visualize the positioning of RV sites, routes, and other key points within the area.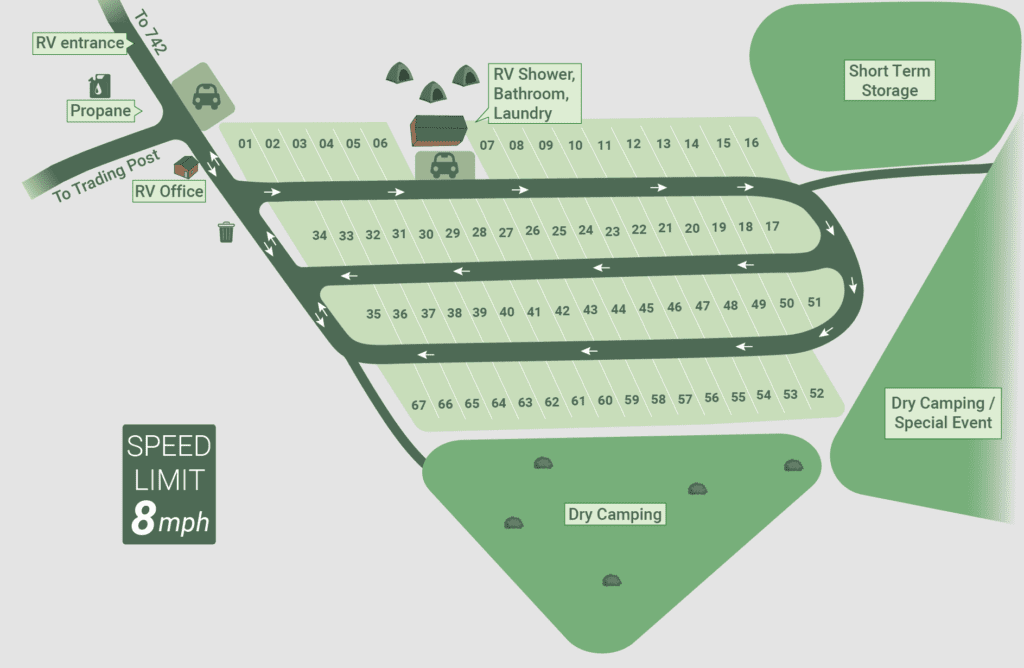 Call (970)-641-2555 for Booking