Taylor Park
Treasures

: Remember Your Adventure
Take a piece of Taylor Park home with you. From local crafts to park-inspired merchandise, find the perfect memento of your time with us.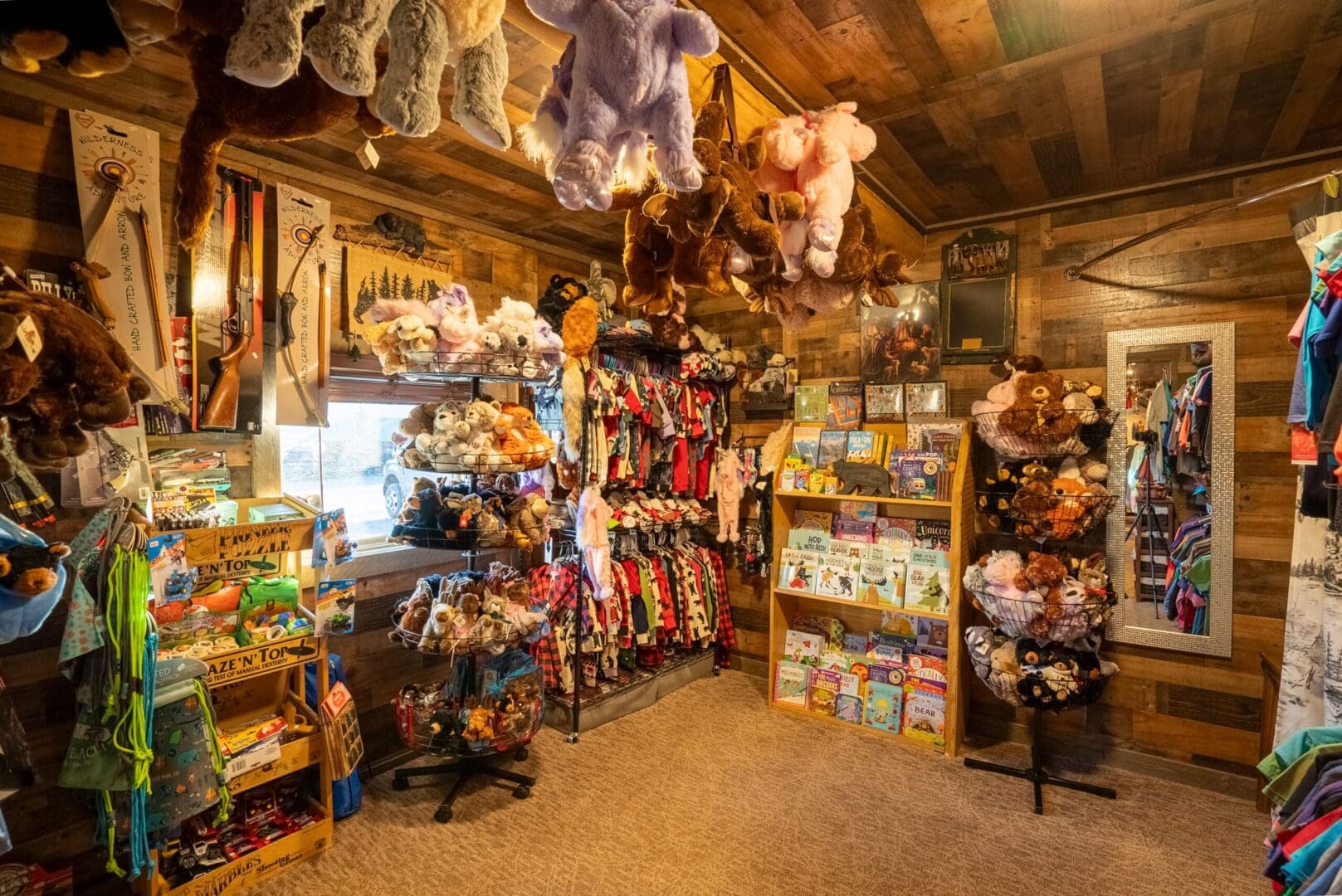 Every adventure deserves a memento. Our Kids' Corner is packed with educational toys, games, and park-themed keepsakes specially curated for our youngest explorers. Encourage their love for the outdoors with items that inspire curiosity, adventure, and a love for nature. From puzzles that depict Taylor Park's wildlife to cuddly stuffed animals and activity books, find the perfect souvenir that your little one will cherish and remember.
Dress the part for your outdoor adventure with our selection of Taylor Park Apparel. Our gift shop offers a range of clothing items, from stylish tees and cozy hoodies to comfortable hats and bandanas, all emblazoned with park-inspired designs. Whether you're hitting the trails or relaxing around the campfire, our apparel line ensures you'll do it in style. Moreover, our park-themed clothing makes for a great keepsake, letting you carry your Taylor Park memories wherever you go. Dress with pride and become a part of our community, one outfit at a time.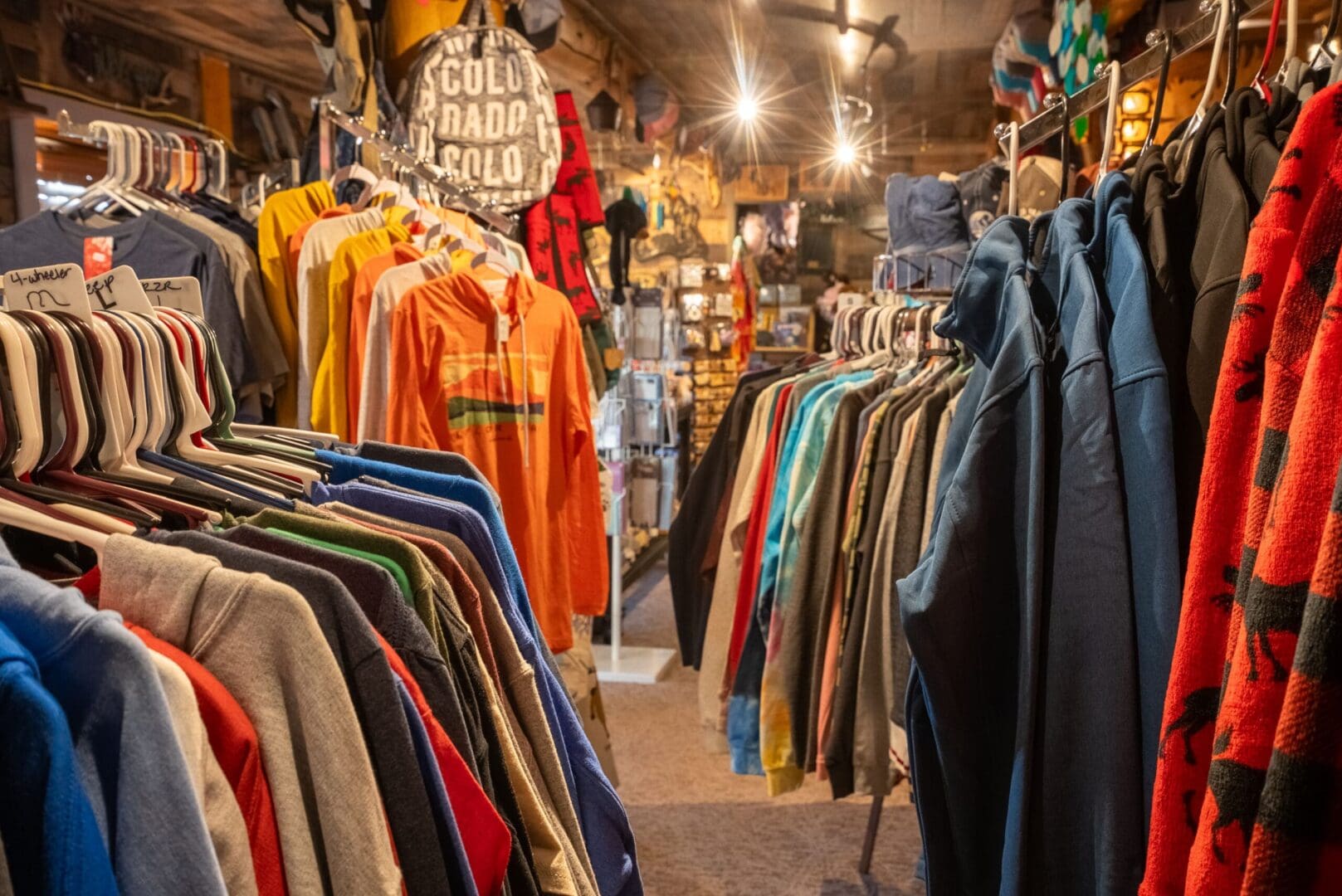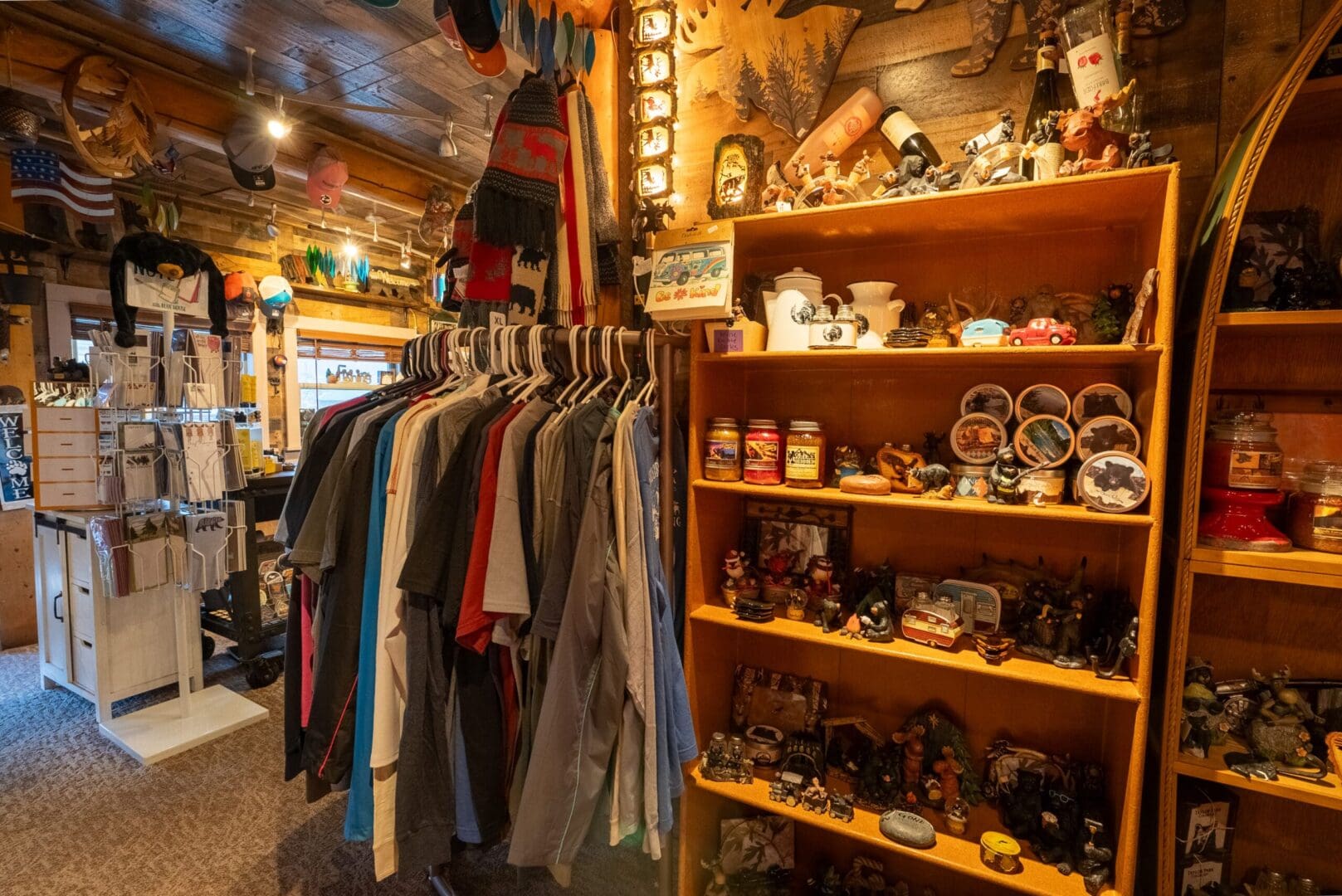 Step into a world of delightful souvenirs with our Nostalgic Keepsakes. Find everything from durable mugs perfect for your morning coffee, to postcards that capture the stunning views of Taylor Park, ideal for sharing your experiences with loved ones. Our selection of collectible magnets serve as daily reminders of your adventure every time you visit the fridge. And let's not forget our charming Taylor Park-themed plush bears – the perfect cuddly keepsake for visitors of all ages. If you're looking for a practical memento, our durable bags showcasing the park's logo are perfect for all your travel needs. Browse our selection and bring a piece of Taylor Park home with you.