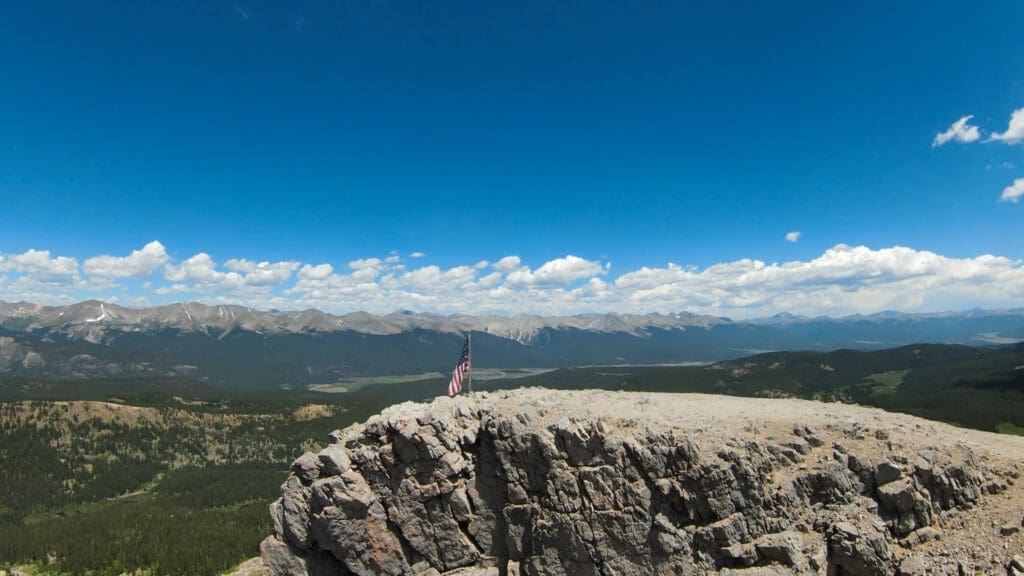 Flag Mountain, sitting proudly as Colorado's 848th highest peak, is a destination unlike any other. This mountain has earned its name from a unique and colorful tradition: the summit adorned with various flags of the United States, including Colorado's own state flag. This tradition dates back to the late 1890s when miners in the area began placing flags on its summit. Officially named American Flag Mountain, it continues to be a symbol of pride and unity.
The journey to the peak offers more than historical significance. As you ascend Flag Mountain, you are treated to stunning 360° panoramic views that stretch as far as the eye can see. The beauty of the natural landscape, punctuated by dramatic cliff drops, provides both thrill and visual delight. Whether you are a seasoned mountaineer or a hiking enthusiast, the vistas from Flag Mountain's summit are sure to leave you in awe.
Some years, as many as 20 different flags may be fluttering at the top, each telling a story of the visitors who have come before you and the shared heritage they celebrate. Standing at the summit, surrounded by the flags and the majestic beauty of Colorado, is an experience that resonates with both patriotic pride and natural wonder.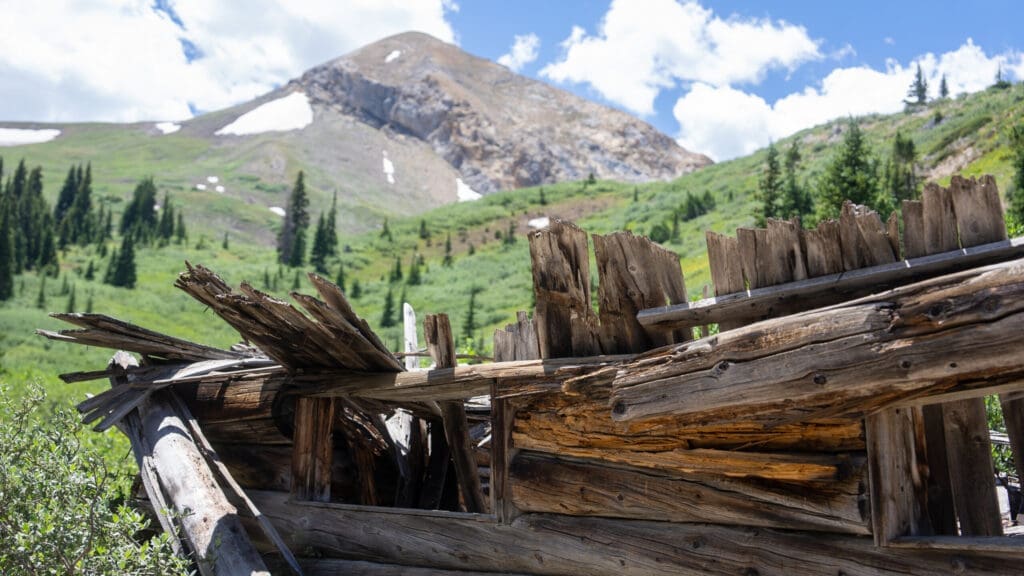 Embark on an unforgettable journey to Flag Mountain's summit and discover the remnants of a historic cabin at the trail's base. Its fallen timbers echo tales of Colorado's storied past, setting the tone for an exploration filled with rich heritage and natural beauty.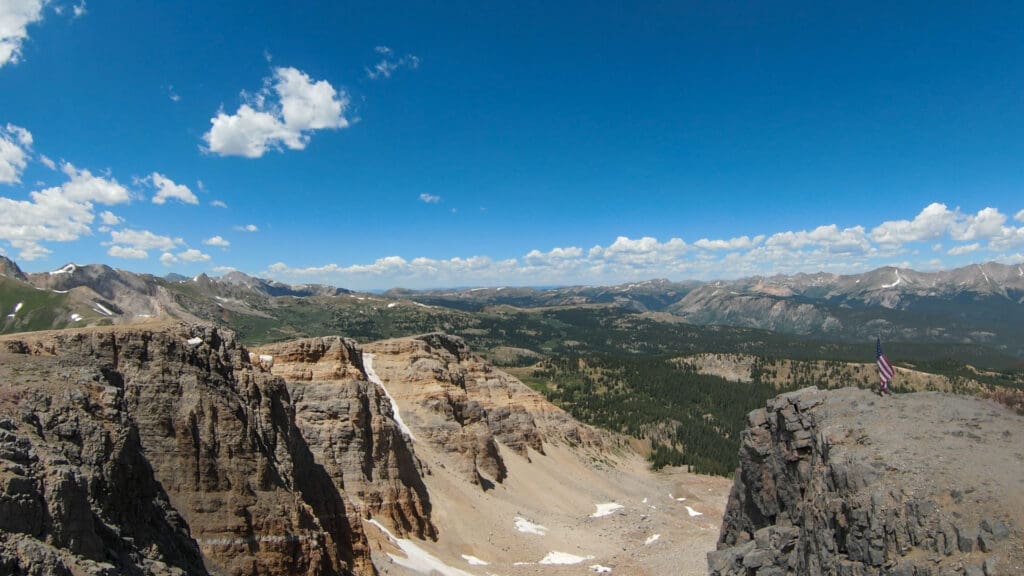 Reach the peak of Flag Mountain and marvel at the breathtaking cliff drops and panoramic vistas. The summit's unique display of flags, including the state flag of Colorado, symbolizes unity and national pride. A sight to behold and a moment to cherish, the top of Flag Mountain offers an inspiring and scenic spectacle.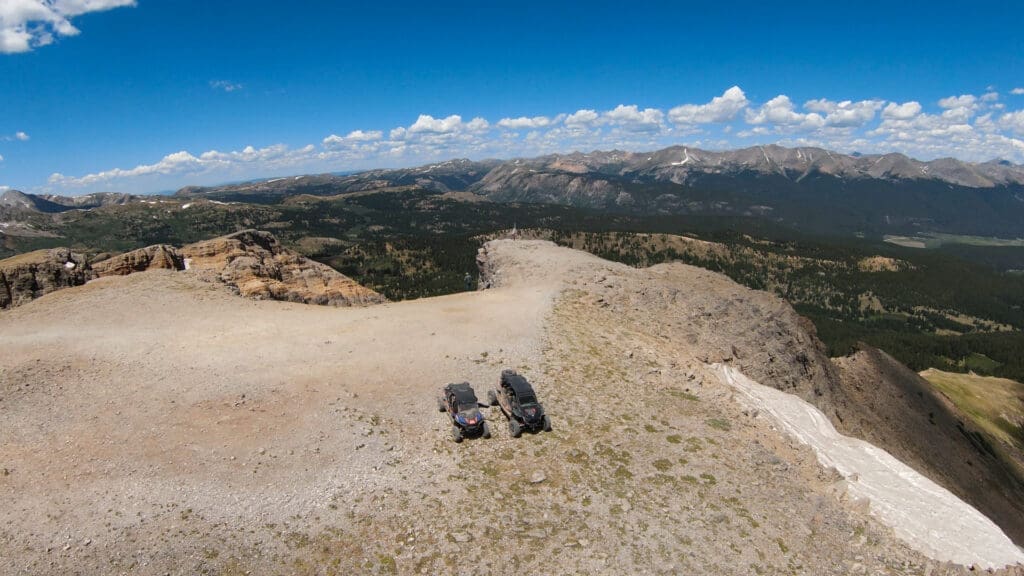 Find ample parking at Flag Mountain's summit and indulge in the vast beauty of Colorado's landscape. The large parking area ensures convenient access, allowing you to fully immerse yourself in the serene environment and captivating views that surround you.
Conquer Flag Mountain with Our Premium RZR Rentals!
Eager to experience the panoramic vistas, unique traditions, and historical ruins of Flag Mountain? Look no further! We offer top-tier RZR rentals to ensure an exciting and smooth journey up Colorado's 848th highest peak. Don't miss your chance to stand among the fluttering flags of Flag Mountain, taking in 360° views that celebrate the nation's unity and the natural splendor of the Centennial State. Book now, and let the adventure begin!