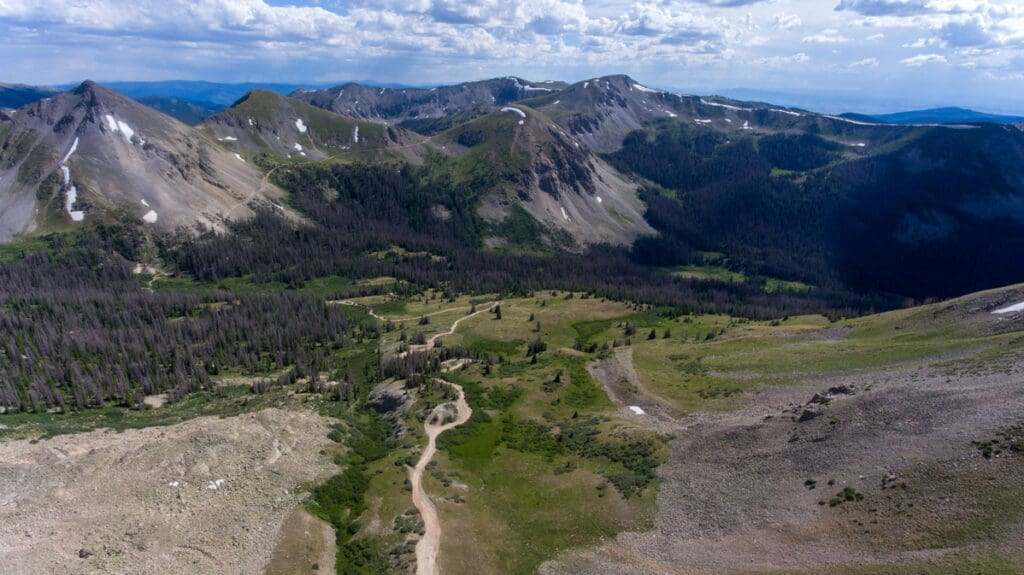 Hancock Pass - A Scenic Off-road Journey Through Colorado's Historic Mountain Passes
Immerse yourself in the grandeur of Colorado's high country with a journey through Hancock Pass. Standing at a lofty 12,140 feet, this pass serves as a gateway between the charming towns of St. Elmo and Pitkin and offers an unforgettable off-road adventure.
The trail commences from the ghost town of Hancock, threading its way through a forested valley before climbing above the treeline. A long switchback escalates the journey from the valley onto a bench leading to the pass, nestled between Mount Chapman and Van Wirt Mountain.
The descent on the southwest side of the pass swiftly ushers you into the stunning Brittle Silver Basin at the head of Middle Quartz Creek, immersing you in breathtaking alpine scenery. You may choose to continue onto Pitkin or embark on a climb up the 12,015-foot Cumberland Pass to Tincup, and return to St. Elmo via Tincup Pass.
Constructed along the original railroad grade that traversed the Alpine Tunnel in the 1880s, Hancock Road and the Alpine Tunnel Road still retain several railroad structures. The trail not only offers a taste of Colorado's mining history, which started around 1888, but also a peek into its early transportation infrastructure.
Please note that while Hancock Pass is technically open throughout the year, it may close unexpectedly due to snowfall. Be sure to check the trail's current status and condition updates before planning your trip.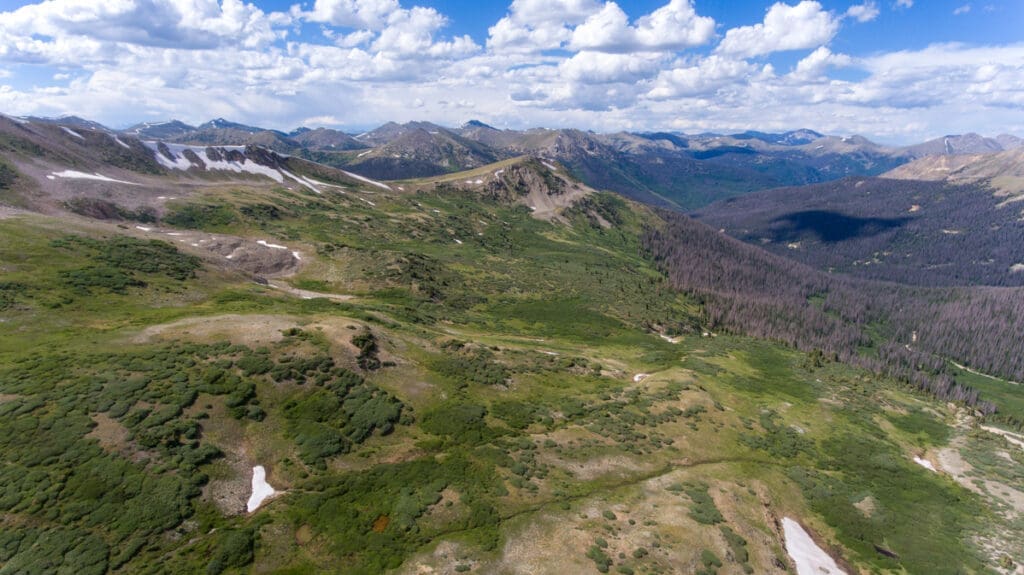 ake in the breathtaking view overlooking the valley of Hancock Pass. This sweeping vista showcases the majestic harmony of forested terrains and towering peaks. A moment captured from the heavens.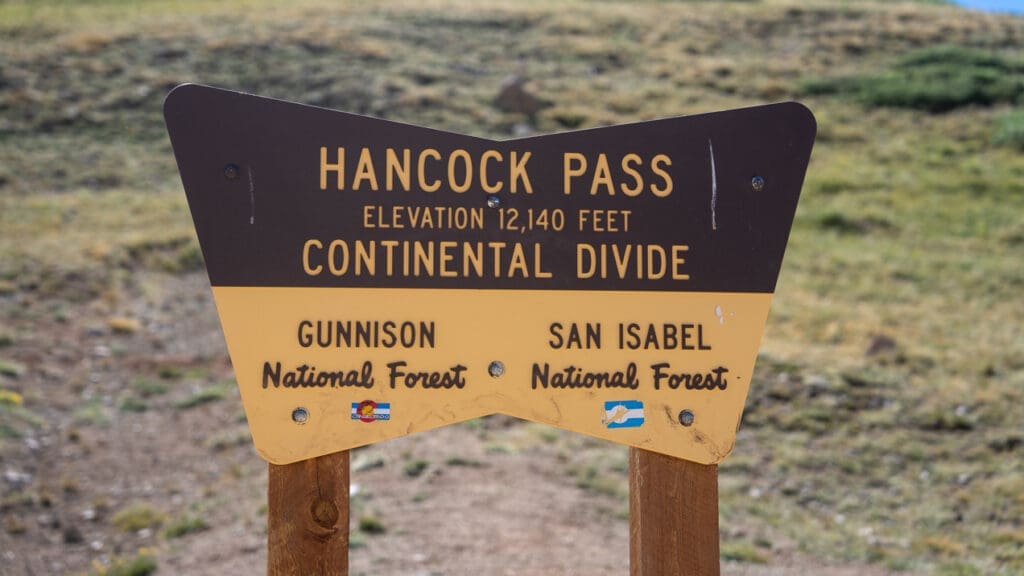 The Meeting of Two Forests
Witness the Continental Divide sign at Hancock Pass, marking the border between Gunnison National Forest and San Isabel National Forest. A geographical marvel and a landmark of your journey.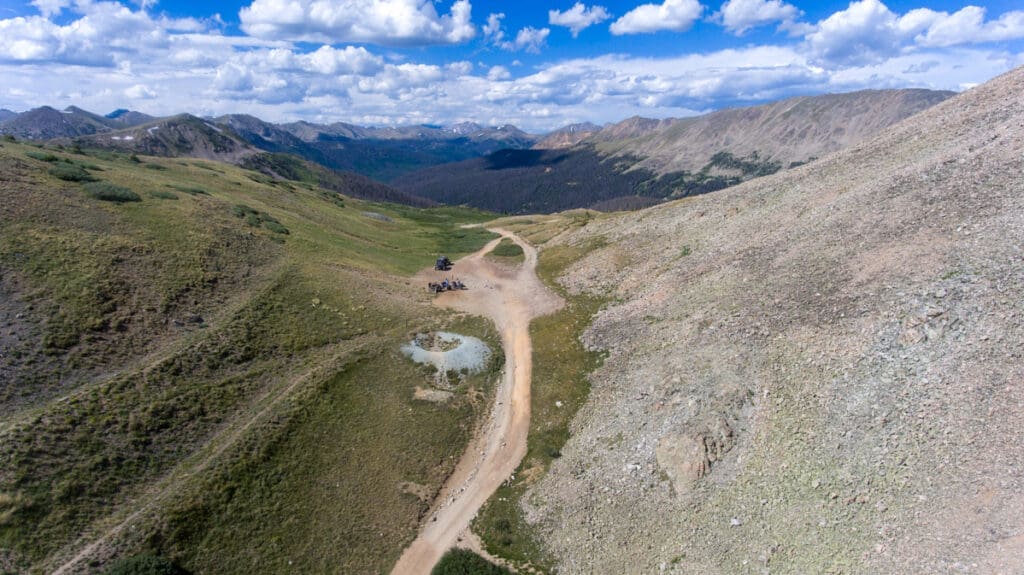 Explore the top of Hancock Pass, where a spacious parking area opens to vast valley views in each direction. A perfect spot to pause, reflect, and take in the rugged beauty of the high country.
Your Off-Road Adventure Awaits at Hancock Pass
Ready to experience the thrill and history of Hancock Pass? Join us on a high-altitude RZR adventure through forested valleys, steep switchbacks, and stunning alpine scenery. Whether you're a history enthusiast, a nature lover, or an adrenaline junkie, Hancock Pass has something to offer. Our top-of-the-line RZR rentals are equipped to handle the rugged terrain and provide you with an unforgettable ride. Explore the Alpine Tunnel, glimpse the mining past, and lose yourself in the beauty of the Colorado high country. Book your RZR today, and let's conquer Hancock Pass together.