Mount Antero - A Gemstone Haven in the Heart of the Rockies
Rising 14,276 feet, Mount Antero is a gemstone paradise and the highest peak of the southern Sawatch Range of the Rocky Mountains. Situated in the San Isabel National Forest, this distinctive summit lies approximately 12.2 miles southwest by south of the Town of Buena Vista, in Chaffee County, Colorado. Named in honor of Chief Antero of the Uintah band of the Ute, this fourteener holds a special place in the region's cultural and natural history.
Renowned for its abundant aquamarine deposits, one of the highest concentrations in the United States, Mount Antero is a unique blend of natural beauty and mineral wealth. The upper mountain is dotted with numerous private mining claims, some of which are currently active, making the area a bustling hub of activity. The prospect of finding gems has made Mount Antero a popular summer destination for prospectors, miners, and off-road adventurers alike.
An adventurous RZR trail, the Baldwin Gulch trail, leads intrepid explorers up to 13,900 feet on Mount Antero, offering a thrilling journey that unfolds against a backdrop of stunning alpine vistas. The rugged terrain, while challenging, rewards with mesmerizing views and the potential for a gemstone treasure.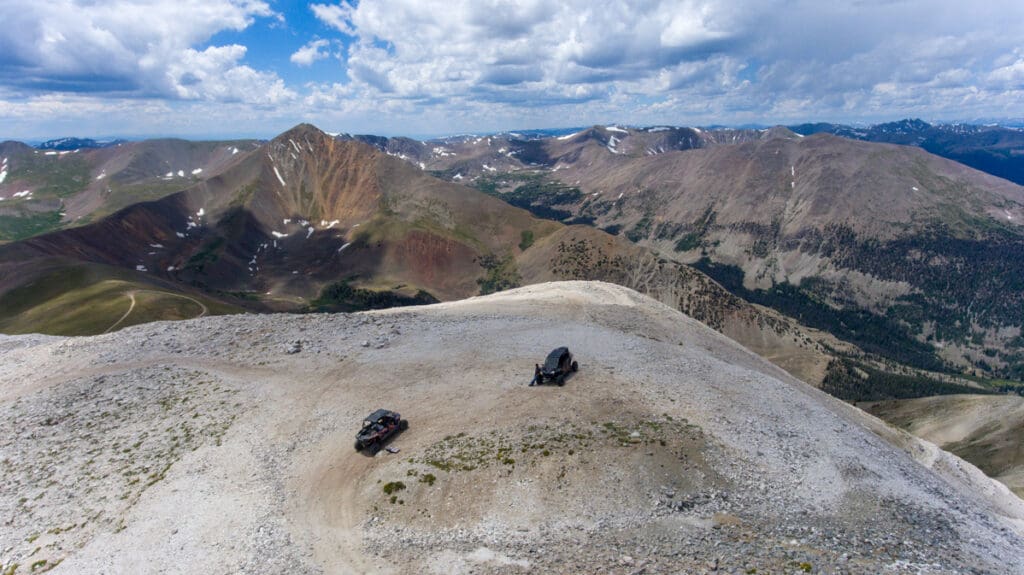 Celebrate your ascent at Mount Antero's summit with fellow adventurers. Bask in the achievement and the endless layers of mountain ranges unfolding in the distance. A journey to remember, a view to cherish.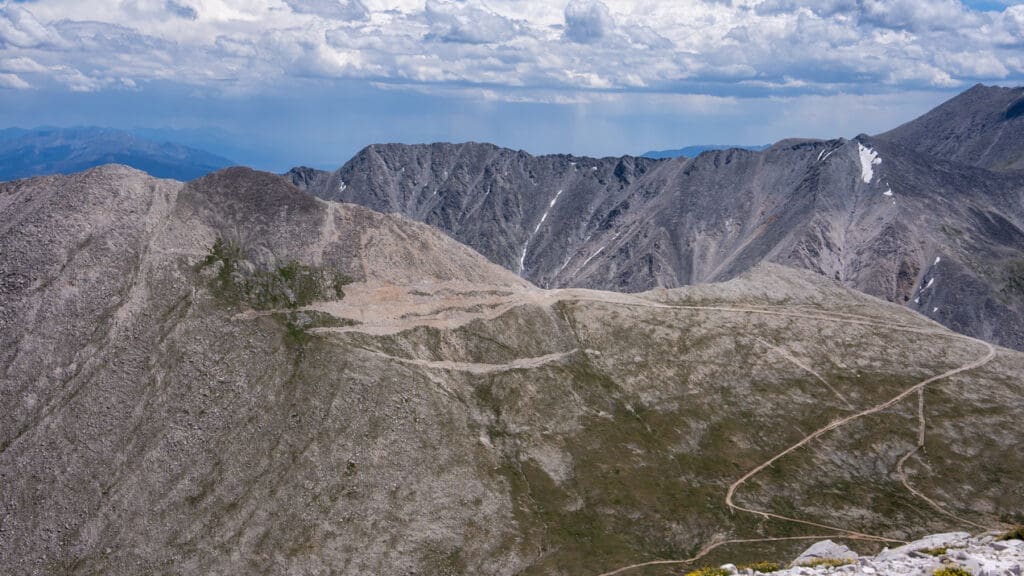 Looking Down on Mt. White
Gaze down onto the neighboring Mt. White from your elevated vantage point on Mount Antero. A perspective few have the privilege to see, highlighting the grandeur of the Rocky Mountains' landscape.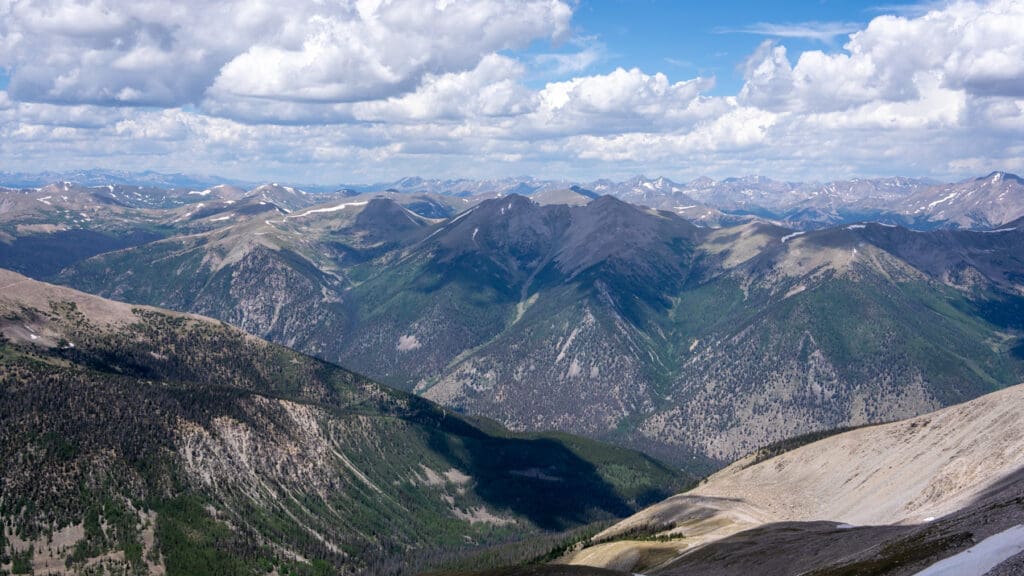 Peer down into the lush green valley of trees, where mountain ranges layer into the distance. This sweeping panorama captures the unspoiled beauty and majesty that only a journey to Mount Antero can offer.
Embark on an Unforgettable RZR Adventure to Mount Antero's Summit
Are you prepared to conquer one of Colorado's most fascinating peaks? Mount Antero beckons with the promise of high-altitude thrills, gemstone treasures, and unparalleled mountain vistas. Our RZR rentals are equipped to take you up the thrilling Baldwin Gulch trail, leading you to breathtaking views and an unforgettable adventure. Whether you're an off-road expert or looking to embark on your first mountain ascent, Mount Antero is a challenge waiting to be embraced. Book your RZR today, and let's make memories on the trail to the summit.