Mount White - An Off-Road Adventure Above the Treeline
Towering in the southern Sawatch Range of Colorado's Rocky Mountains is Mount White, a prominent peak offering challenging off-road trails and stunning alpine views. Mount White's diverse terrain, including rocky slopes and high-altitude meadows, presents an adventurous journey for ATV/UTV enthusiasts.
Notably adjacent to Mount Antero, Mount White shares its neighbor's reputation as a treasure trove of gemstones. While less frequented by miners, this unique geological characteristic adds an intriguing layer to Mount White's rich natural tapestry. The summit's vantage point offers sweeping panoramas of the surrounding Rockies, making it a rewarding destination for those who brave its trails.
With paths leading above the treeline and towards the peak, Mount White is an irresistible challenge for off-roaders, from seasoned experts to ambitious beginners. The elevation, varied terrain, and potential for unpredictable weather conditions make each journey a unique experience, demanding skill and respect for the mountain environment.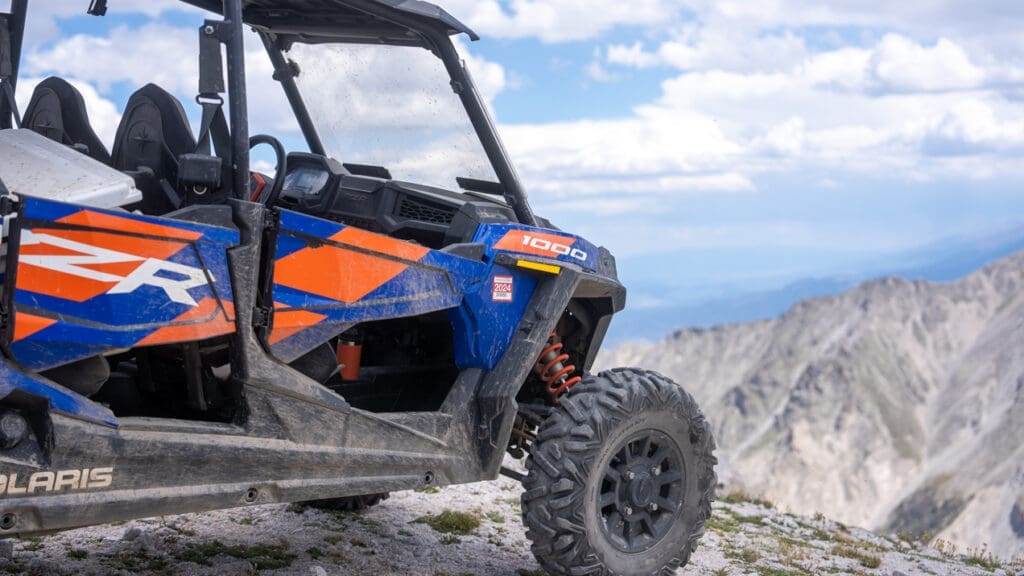 Pause at the summit to appreciate the breathtaking cliff drop views from your RZR. Perfect for a lunch break, this spot offers an unspoiled panorama of Colorado's Rocky Mountains. Feel on top of the world as you refuel for more adventure.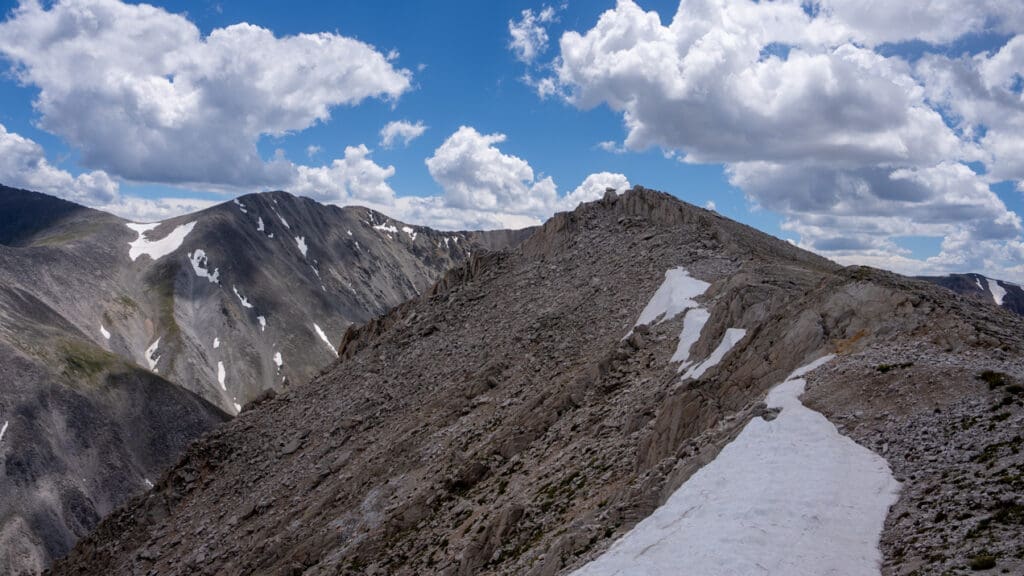 Nature's Climbers: Mountain Goats
Look up towards the peak and you may spot the nimble mountain goats navigating steep rocks. Their grace and agility are a remarkable sight, reflecting the wild beauty of Mount White's rugged terrain.
Cast your eyes back to Mt. Antero and trace the trail all the way to the summit. This unique perspective offers a tangible sense of the distance traveled and the heights achieved on your off-road adventure.
Conquer Mount White's Trails with Our RZR Rentals
Ready for a mountaintop experience like no other? Join us on an unforgettable RZR adventure up Mount White. Explore rocky slopes, spot graceful mountain goats, and take in the breathtaking views of the Rockies. Whether you're a seasoned expert or a daring beginner, Mount White's diverse terrain promises a thrilling ride. With our top-grade RZR rentals, your adventure is just a click away. Book now and embrace the challenge of Mount White.