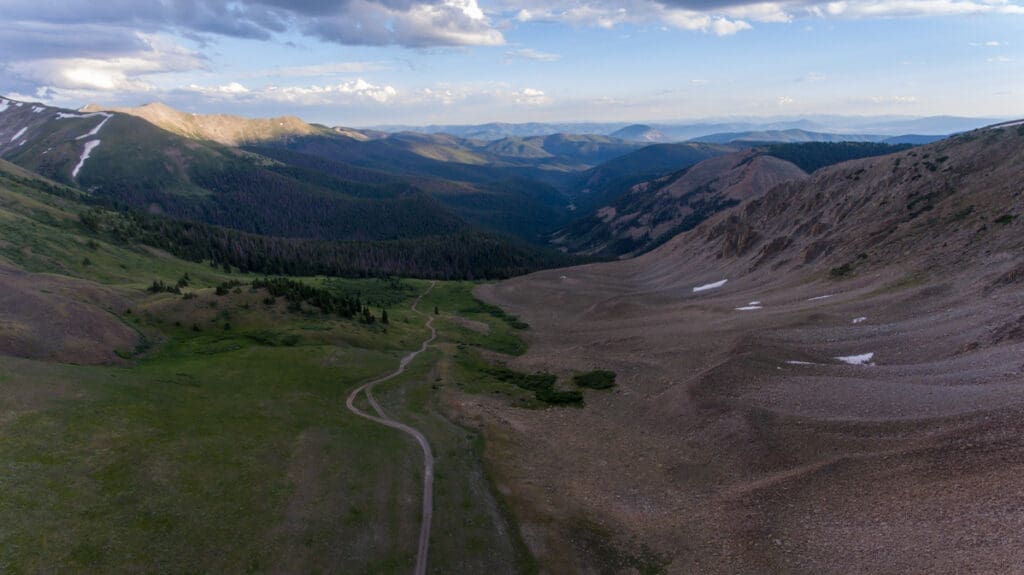 Napoleon Pass - Conquer the Peaks of History and Natural Splendor
Travel back in time on the Napoleon Pass, an ancient trade route that once bustled with the prospect of gold. Today, the area stands as a testament to Colorado's vibrant mining history, especially the Gold Cup Mine. Discovered in the early 1880s, this once-lucrative operation yielded an astonishing $7,000,000 in gold and silver. Its operations spanned several decades, surviving the mid-1880s recession, and only ceased production in 1917.
Riding your RZR up the trail to Napoleon Pass not only takes you through beautiful mountain terrain but also retraces the historical journey of countless miners and tradesmen. As you climb, imagine the determination and spirit that drove these pioneers to navigate these rugged paths, laden with precious ore.
But that's not all. This trail is a fantastic place to put your RZR to the test. The incline towards Napoleon Pass, while challenging, offers an exhilarating vertical climbing experience. As you ascend, the terrain becomes steeper and more difficult, requiring advanced skills and a well-equipped RZR to conquer. It's a thrill ride like no other – perfect for those seeking an adrenaline rush.
Do remember that these steep trails demand respect and preparedness. Please stay updated on the latest weather and trail conditions. As always, your safety is paramount.
Embark on a Golden Adventure at Napoleon Pass
Ready to conquer the trails of Napoleon Pass? Experience the legacy of the Gold Cup Mine and the allure of Colorado's mountain terrain on an unforgettable RZR ride. Navigate the challenging inclines that once echoed with the determination of miners and pioneers. With our top-of-the-line RZR rentals, your adventure awaits—steeped in history and rich with adrenaline-pumping excitement. Make sure to check trail conditions, as your safety is our priority.