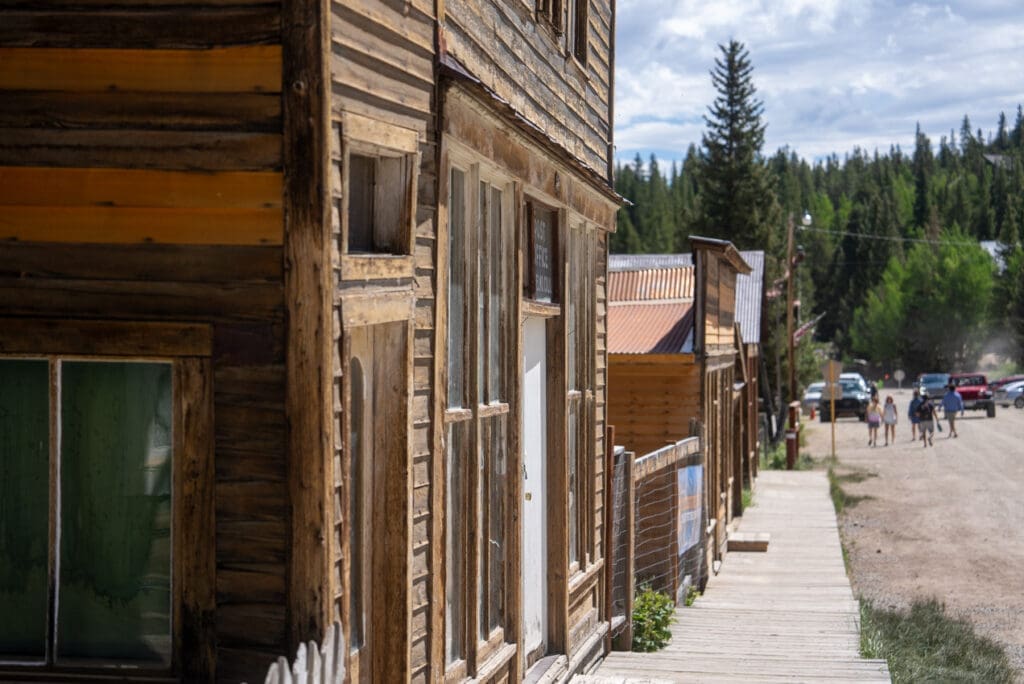 Discover the Historic Charm of St. Elmo - A Must-Visit Mountain Town in Colorado
Journey into the heart of Colorado's mining history with a visit to St. Elmo – a captivating mountain town and one of the state's best-preserved ghost towns. Nestled in the Rockies at an altitude of 10,000 feet, St. Elmo was a bustling hub during the gold and silver mining era.
Stroll down St. Elmo's main street, where time seems to stand still. Admire beautifully preserved 19th-century buildings, including the historic town hall, reconstructed through community fundraising and donations after a fire in 2002. Browse the seasonal general store, filled with memorabilia and local goods that celebrate the town's rich history and culture.
With over 150 patented mine claims in its heyday, St. Elmo was a prominent supply hub town with its train line. Though the population dwindled with the closure of the mines, and the train tracks were abandoned in 1922, St. Elmo continues to charm visitors from around the globe.
Riding through St. Elmo on an RZR offers a unique perspective on this historic town. Trails of varying difficulty cater to both beginners and seasoned adventurers alike. Enjoy the rugged landscape, breathe in the crisp mountain air, and let the spirit of the Old West captivate you.
St. Elmo opens annually on Mother's Day weekend and closes for the season on the last Sunday in September. While the town is accessible year-round, services like the general store operate within this timeframe. Trail conditions can vary depending on the time of year and weather, so be sure to check for updates before planning your visit.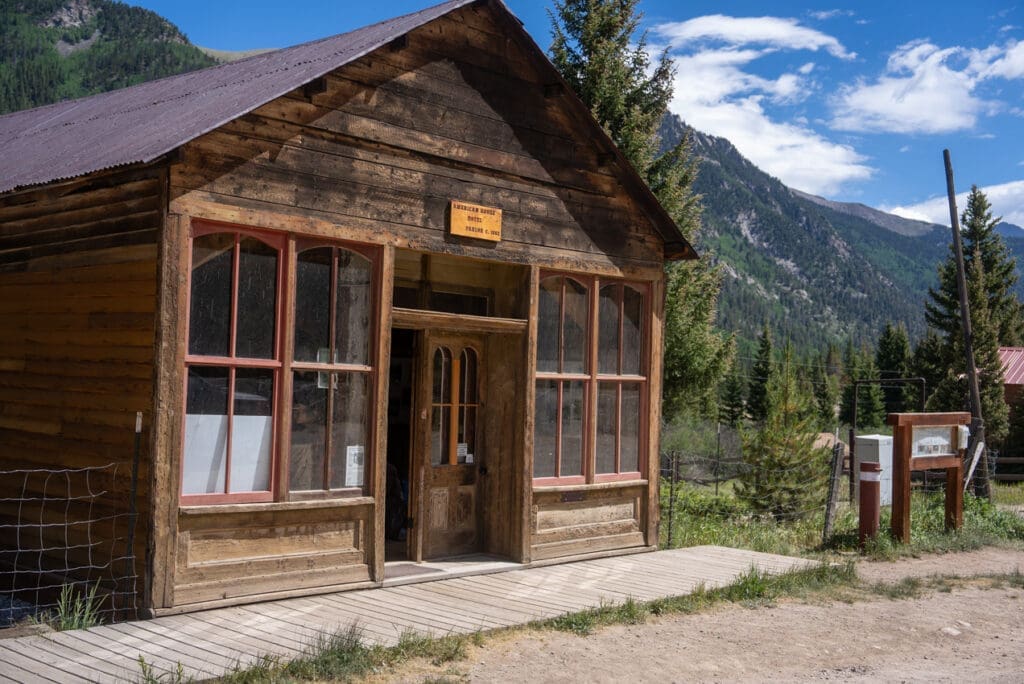 Step into History at the American House Hotel
Peek into St. Elmo's rich past with a visit to the historic American House Hotel. Now a preserved heritage site, this one-room building echoes tales of the thriving mining town it once was. As you explore its well-preserved interiors, you'll find yourself stepping back in time, immersed in a poignant snapshot of Colorado's vibrant history.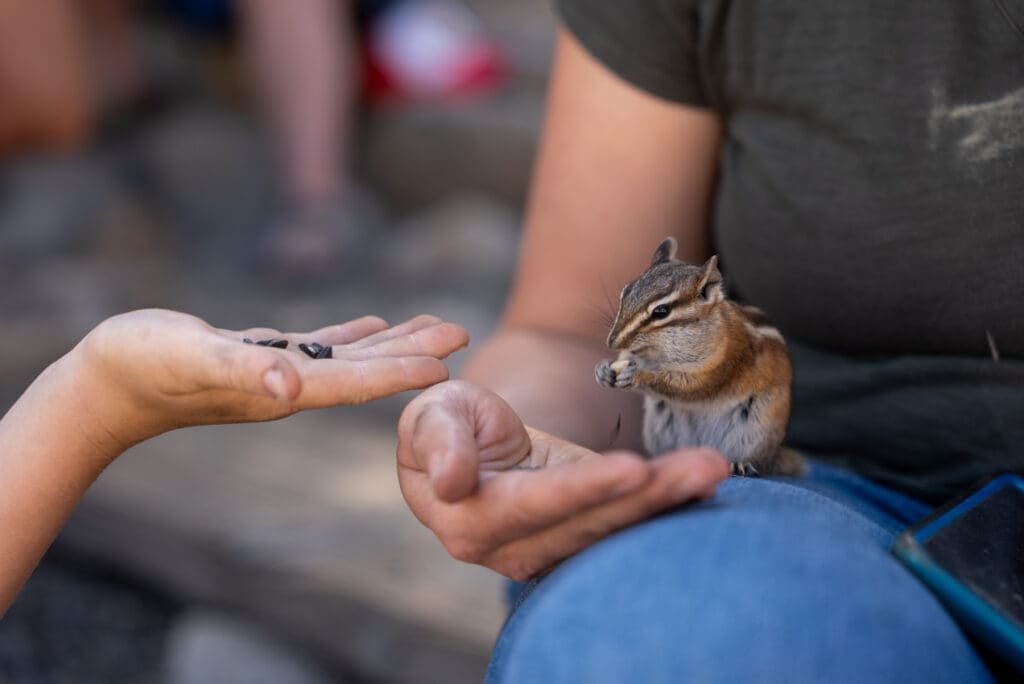 Connect with Nature's Cutest Locals
Find yourself charmed by the friendly, inquisitive chipmunks that call St. Elmo home. Experience a magical bonding moment as these adorable creatures eat seeds right from your hands. Don't worry about bringing your own – the general store provides free seeds to make your encounter even more special and memorable.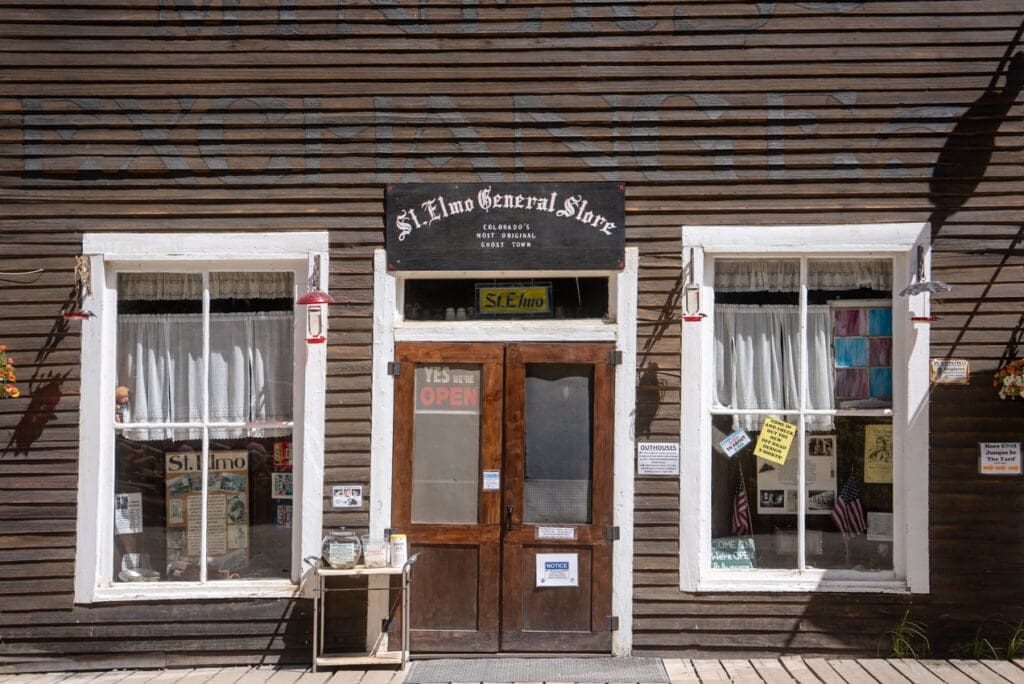 Shop Your Memories at the St. Elmo General Store
Bring a piece of St. Elmo back home with you. The St. Elmo General Store offers a wide array of unique gifts, local crafts, and town memorabilia to remember your visit.This charming store is a treasure trove of trinkets that captures the heart and soul of this quaint mountain town.
Discover St. Elmo with Taylor Park Trading Post RZR Rentals
The captivating charm of St. Elmo is best explored with the thrill of an RZR ride. At Taylor Park Trading Post, we offer RZR rentals, providing you with a unique opportunity to traverse the serene landscapes that connect us to this historic town. Navigate the scenic trails, venture off the beaten path, and immerse yourself in the breathtaking beauty of Colorado's Great Outdoors. Our RZRs are ready to take you on this incredible journey. Your adventure starts with us at Taylor Park Trading Post.