A Historic Gateway Connecting Taylor Park & Aspen
Taylor Pass, officially named in 1940, carries a rich history dating back to the days of gold mining in the area. Named after Jim Taylor, a local mining pioneer who searched for gold in 1860, the pass was one of the first to service the Ashcroft Mining District. Its significance as a transport route for wagons, and later as a telegraph passage, highlights the important role it played in the area's development.
In the early days, the treacherous terrain was so challenging that wagons had to be dismantled and lowered over the north side of the pass. In 1880, Stevens and Company, owned by H.B. Gillespie, built a wagon road over the pass and started a stage route, further solidifying its importance as a vital connection. However, by the 1890s, the pass had fallen out of use, and an idea to build a railroad over the pass never materialized.
Today, Taylor Pass connects Taylor Park and Aspen, and though it has been improved since 1969, it remains very rough on the south side. Its rugged charm and scenic vistas make it an appealing route for those seeking adventure off the beaten path.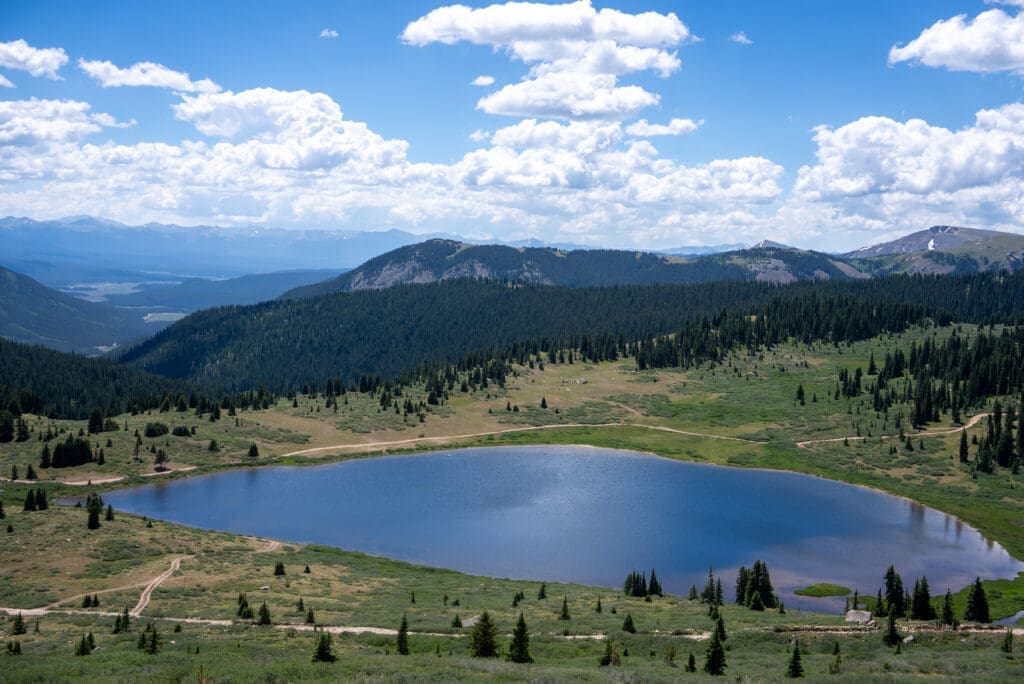 Find relaxation at the peaceful lake on top of Taylor Pass. It's a perfect place to stop, take pictures, and enjoy nature during your off-road adventure.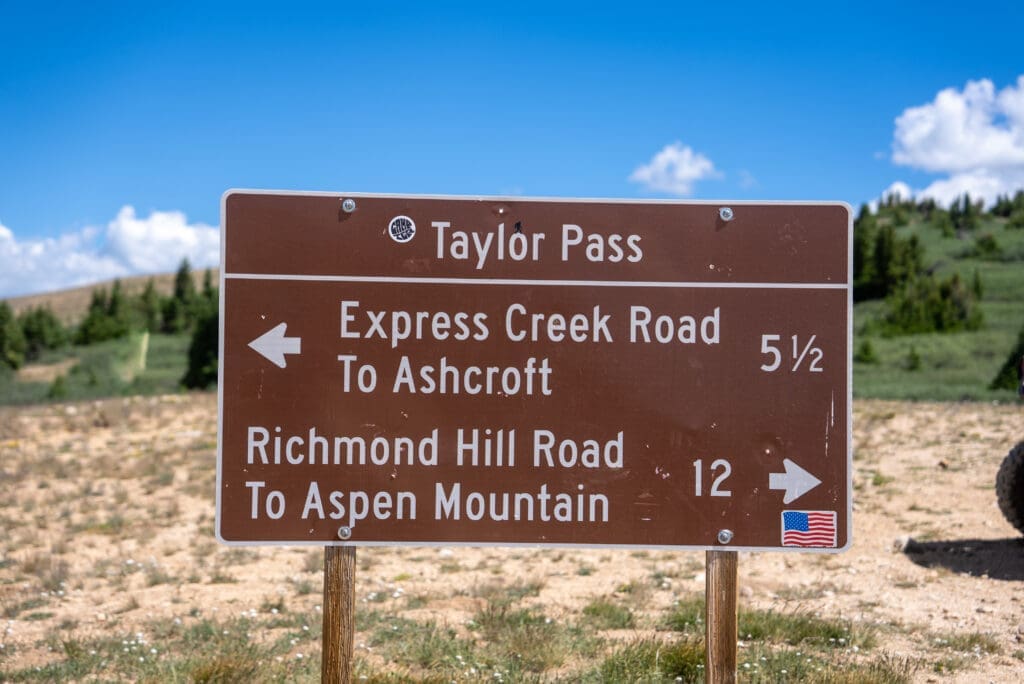 The sign at Taylor Pass points the way to Express Creek Road, Ashcroft, and Richmond Hill Road. Pick your path and get ready for excitement.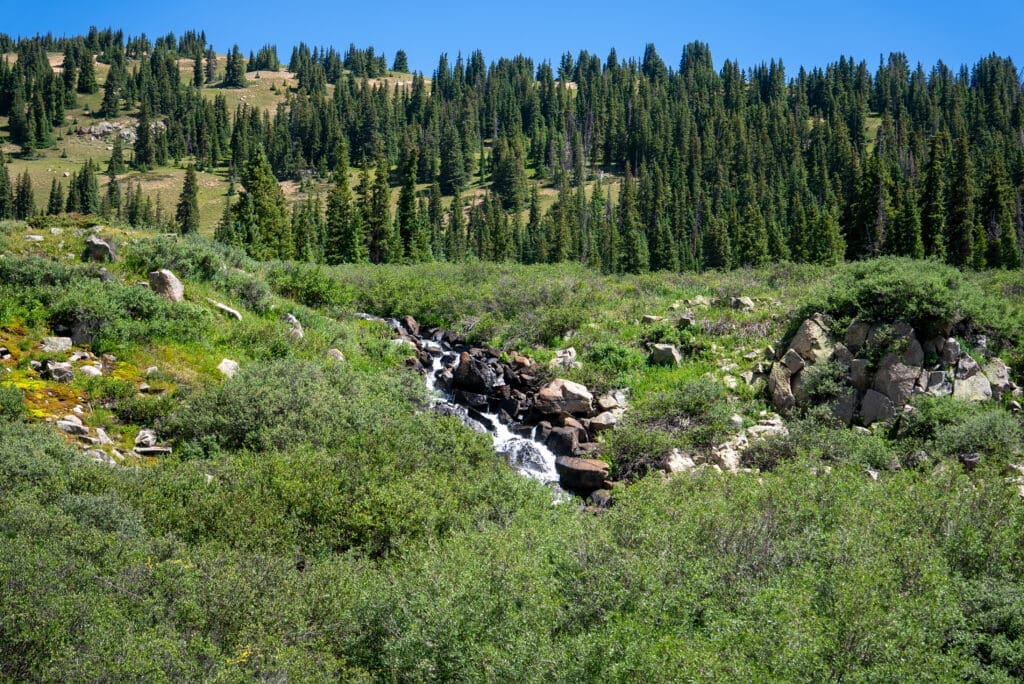 Waterfall and Creek Crossings
Drive through creeks and see a beautiful waterfall on the south side of Taylor Pass. It's a fun part of the trail that adds something special to the trip.
Rent an RZR and Explore Taylor Pass Today!
Ready for an off-road adventure in Colorado? Taylor Pass offers a rugged, scenic drive with views of a lake, waterfall, and historic trails. Rent one of our RZRs and make your trip unforgettable. Don't wait – the adventure starts here!