Current Condition: Moderate Impediments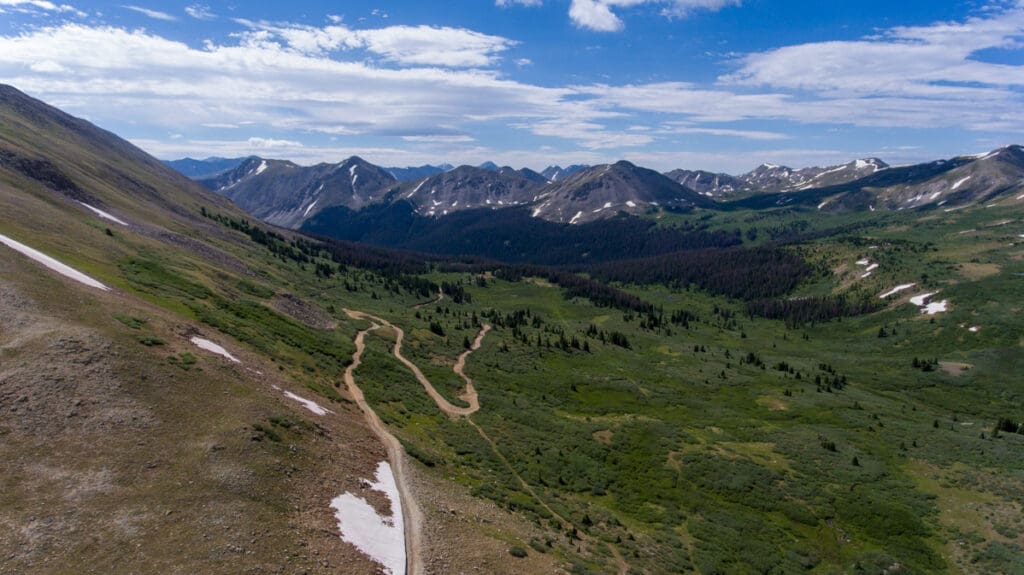 Thrill and History Combined: Tincup Pass RZR Adventures in Colorado
Tincup Pass, located in the Gunnison and San Isabel National Forests, provides an engaging off-road adventure steeped in history. Built in 1881 as a wagon road for supplies transportation, Tincup Pass is a well-known RZR trail for enthusiasts seeking to explore the high-altitude Colorado landscape and absorb the remnants of its mining history. The pass is named after prospector Jim Taylor, who carried his gold strike back to camp in his tin cup in 1860.
The Tincup Pass journey starts in either Tincup or Nathrop, CO, each providing a different set of experiences and views. However, regardless of your starting point, you'll find yourself on the Continental Divide with breathtaking panoramas at the pass. The Tincup Pass road runs along the edge of Mirror Lake, providing picturesque views and perfect photo ops.
As you navigate the trail, you will find relics of the past, from the suspended power lines of the 1880s St. Elmo hydroelectric plant to the footprints of early-stage lines. Today, the Tincup Pass road serves as a testament to human resilience and ingenuity, keeping its history alive while providing thrilling RZR adventure opportunities.
Moreover, Tincup Pass is known for its challenging yet thrilling terrains for RZR rides. The trail varies from moderate to challenging, and riding to the top of the pass requires keen skills and a capable vehicle. It's an exhilarating experience that every off-road enthusiast should try.
Please note that trail conditions can vary widely depending on weather and other factors, so it's important to check the current trail conditions before setting off on your adventure.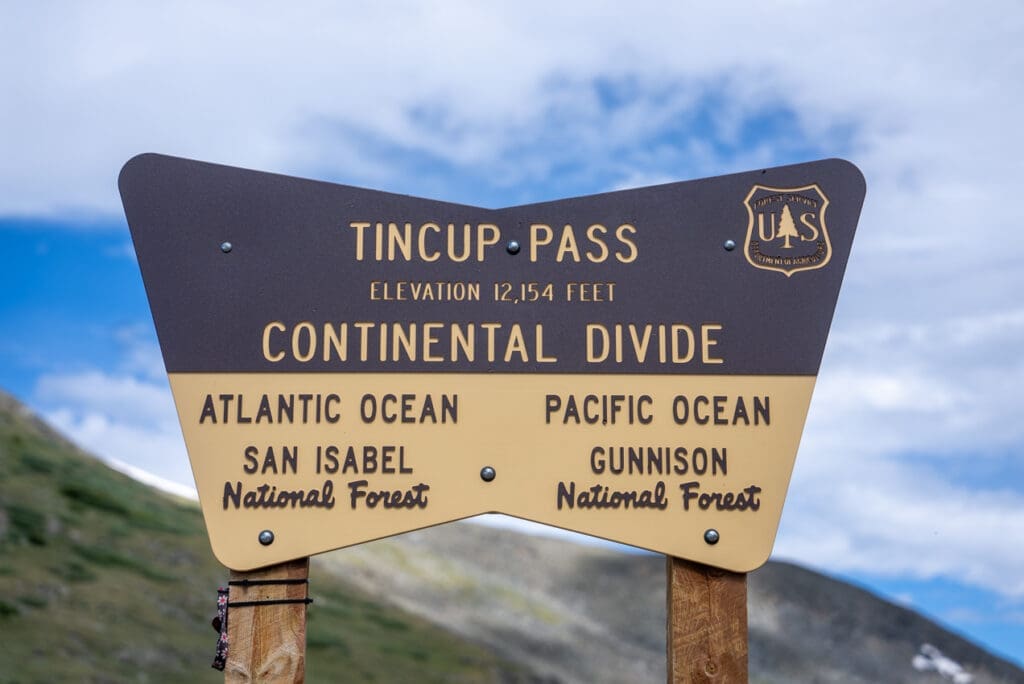 Tincup's Continental Gateway
The iconic Tincup Pass sign serves as a testament to the region's geographical significance. Standing at the Continental Divide, it bridges the San Isabel and Gunnison National Forests, reminding adventurers of the vast landscapes that lie ahead and the pristine waters that flow from this epic divide.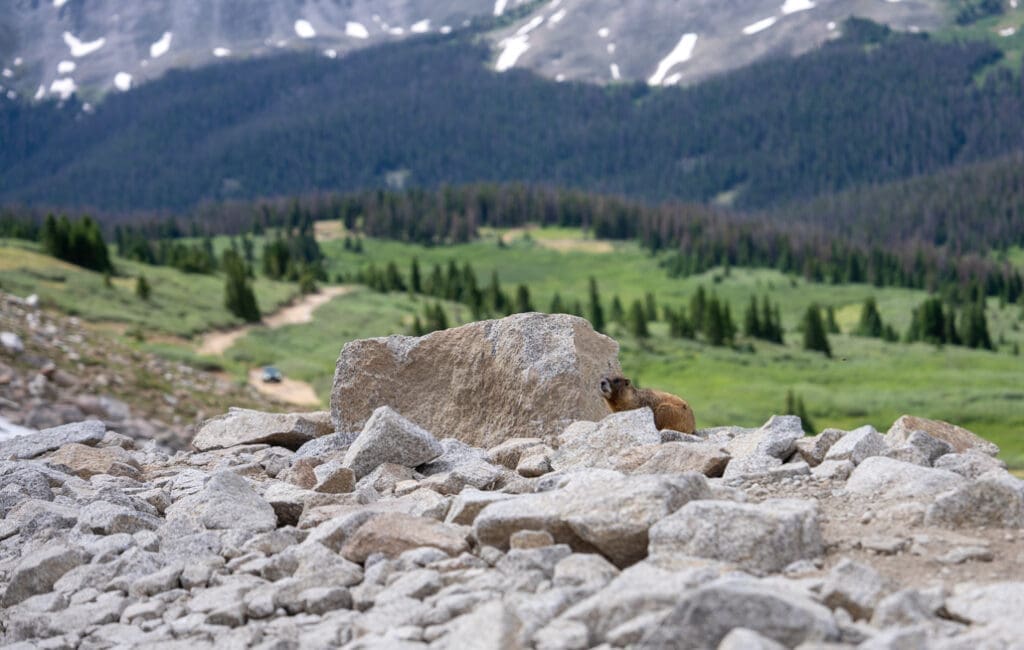 Catch a glimpse of the native marmots amidst Tincup's rocky terrains. These charismatic creatures, set against a backdrop of towering trees and peaks, showcase the rich biodiversity that thrives in the heart of the Gunnison and San Isabel National Forests.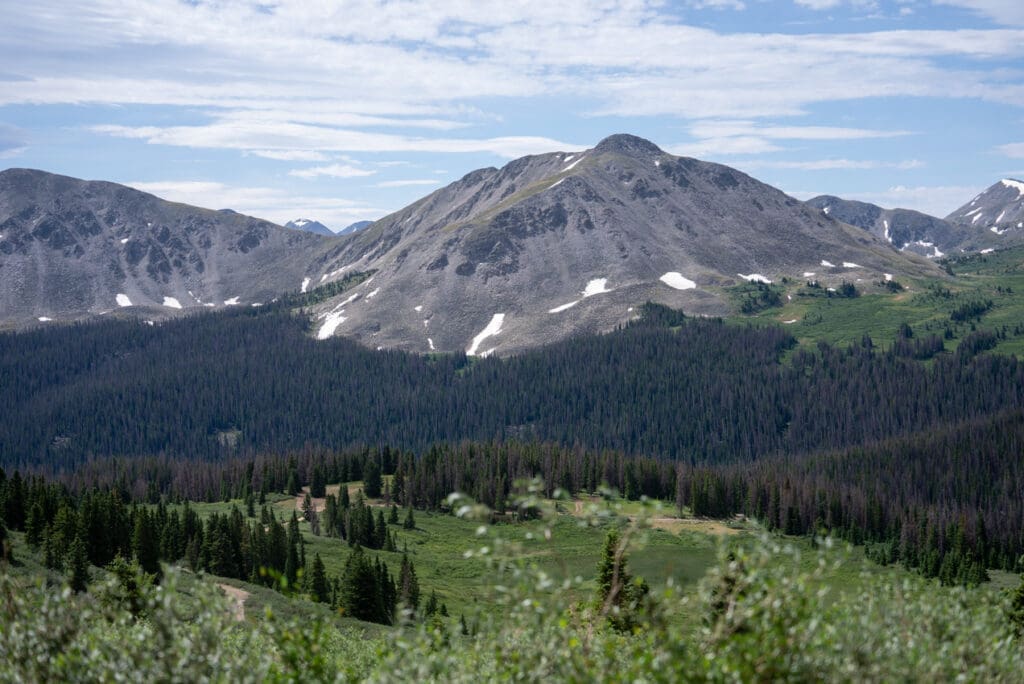 From the summit of Tincup Pass, feast your eyes on an expansive valley teeming with lush meadows, dense forests, and rugged mountain terrains. It's a visual symphony that encapsulates Colorado's unspoiled beauty, offering moments of reflection and pure wonder.
Gear Up for Your Tincup Adventure
Craving the thrill of the ride combined with the serenity of nature? Explore the historic Tincup Pass trail with our top-tier RZR rentals. Immerse yourself in the breathtaking landscapes, discover hidden historical gems, and elevate your off-road experience to new heights.